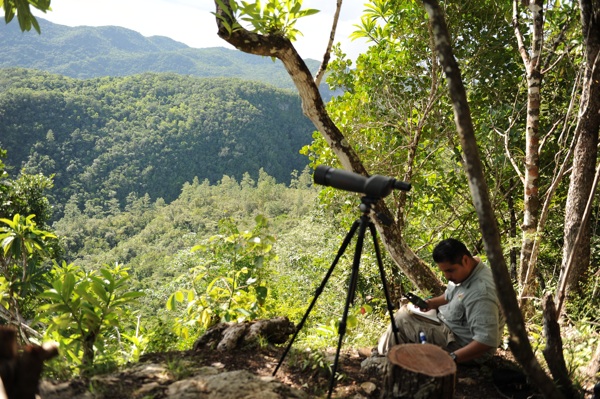 Blancaneaux Lodge Conservation Officer Roni Martinez has been elected by the Friends for Conservation & Development (FCD) Board of Directors to represent the FCD on the Belizean National Environmental Appraisal Committee (NEAC), a prestigious organization legally charged with giving clearance for all development projects requiring environmental review, from shrimp farms and resorts to World Heritage site projects and many other major undertakings that closely affect the lives of Belizeans.
"This is a huge honor for Roni and we're thrilled that his work with Blancaneaux Lodge has provided a platform in which to advocate for the protection of Blancaneaux's surroundings and beyond," said Vice President of Coppola Resorts Serena Lightner. "Our owners are dedicated to sustainable tourism and it's the hard work and dedication from team members like Roni that inspire us every day to be responsible stewards of the land."

The NEAC is comprised of only two NGOs - the Friends for Conservation & Development and the Belize Audubon Society - and committee members are chosen based on their commitment and dedication to biodiversity conservation. Martinez will sit alongside some of Belize's most high profile environmentalists including the Government of Belize's Chief Environmental Officer, the Lands Commissioner and the Director of Health Services.

Martinez (pictured above) has worked at Blancaneaux Lodge for the past six years, initially as a Natural History guide before being promoted to Conservation Officer in early 2009. He currently serves on the Board of Directors of Friends for Conservation and Development (FCD) as well as the Board of Directors of the Belize Raptor Research Institute (BRRI). Not only does Martinez spearhead Coppola Resorts's wildlife research initiatives and daily eco-friendly procedures, he also lends his expertise to colleagues and scientists in the field. He is considered, without a doubt, one of the most experienced and knowledgeable expert guides in the 107,000-acre Mountain Pine Ridge Forest Reserve and 264,000-acre Chiquibul National Park. Birding is Martinez's greatest passion and the flora and fauna surrounding Blancaneaux Lodge attract his deepest interest, appreciation and respect.