On March 26th at 8:30 p.m. local time, Blancaneaux Lodge joined the global effort of five million supporters in more than 128 countries for Earth Hour 2011. The goal? To turn off all lights for 60 minutes as a sign of a commitment to a sustainable future. To smoothly accomplish this, Blancaneaux Lodge offered a candlelight dinner to all guests with local Marimba artists and invited local folktale author David Ruiz.
All lights were successfully shut down at precisely 8:30 p.m., just as Ruiz began a presentation on the evolution of Belizean literature. Ruiz also gave a reading from his new book, "Under the Yaax che Tree - Legends, Tales and Apparitions in Western Belize."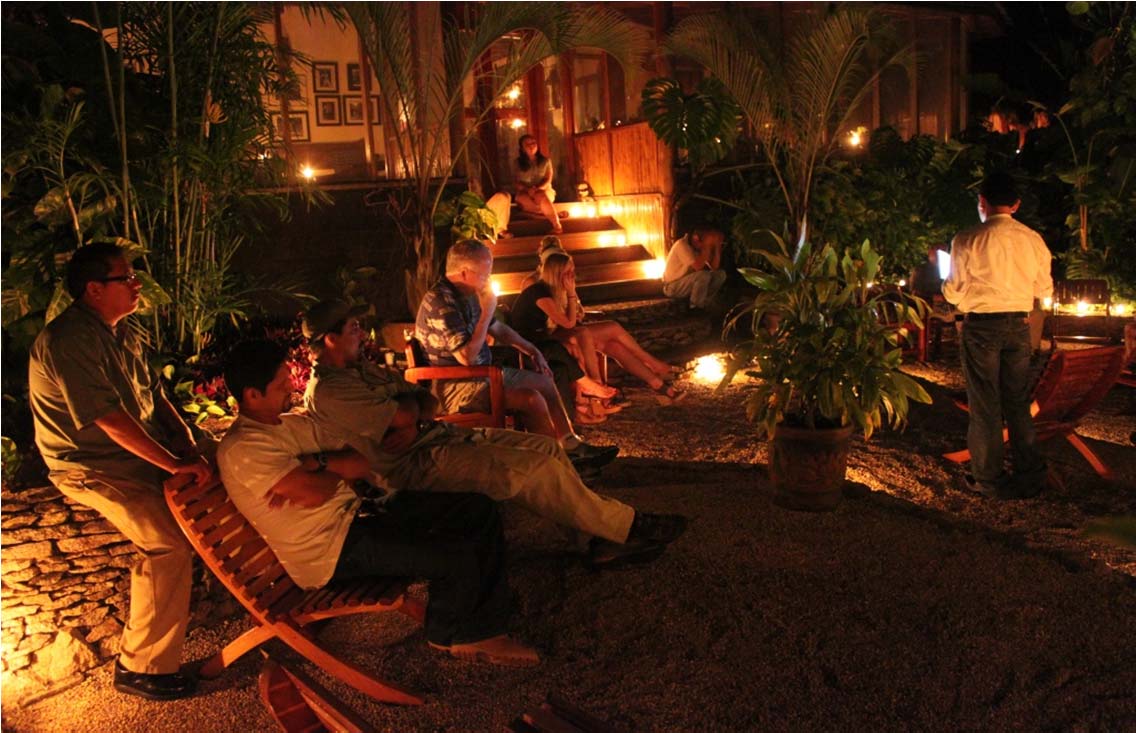 Guests at Blancaneaux Lodge attend an outdoor candlelight dinner and reading during Earth Hour on March 26, 2011.