Eddie Tzib and Roni Martinez from Blancaneaux Lodge have been helping researcher Charles Britt and Marcial Cordova of Wildlife Conservation Society of Guatemala with the ongoing research of the Belize population of Scarlet Macaws.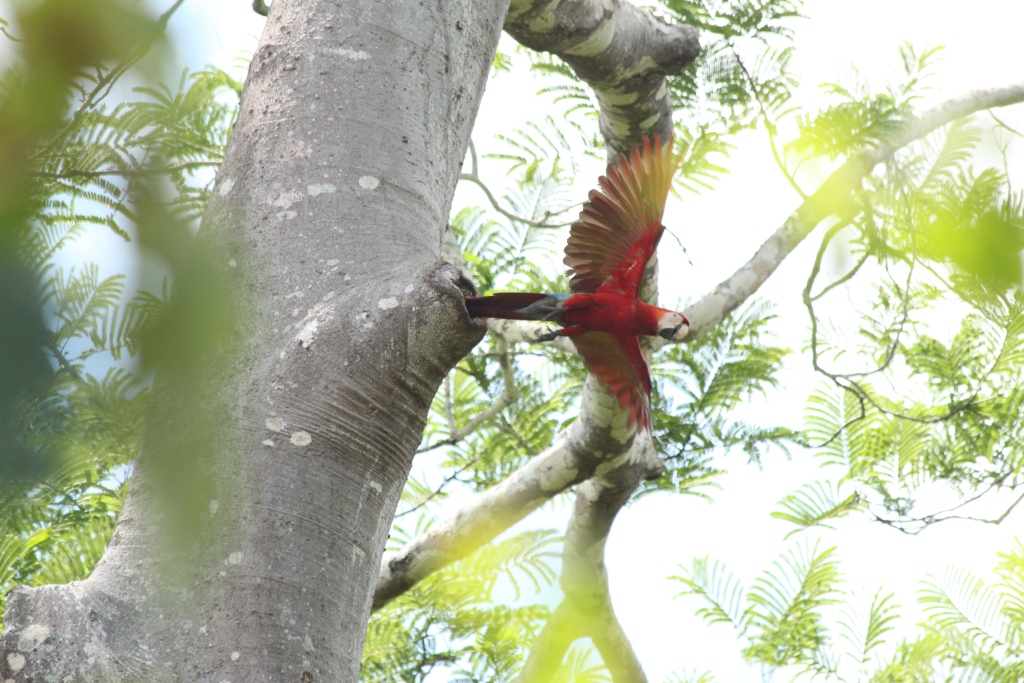 This year's project included trapping individual Scarlet Macaws and placing Telonics satellite telemetry collars on them. Although this is a slow process covering a large area, the goal was accomplished over a two week period, and now three adult Macaws have been fitted with the satellite transmitters. These collars are already sending in data on the daily movements of the birds and will be key in finally deciphering the exact migration route of the Macaws over the Maya Mountains. Over the next two months, monitoring expeditions will continue as the breeding season draws to an end.
During the expedition, illegal poachers were documented climbing some nests, which prompted intervention by FCD (Friends for Conservation and Development) National Park Rangers. The threat to the survival of this isolated and declining species remains, and Blancaneaux Lodge is committed to helping the respective authorities and researchers in their constant battle to save it from extinction.