Ryan Phillips of Belize Raptor Research Institute (BRRI), with support from Blancaneaux Lodge's Roni Martinez and Eddie Tzib, has successfully captured and radio tagged one female and one male Stygian Owl (pictured right) at two separate locations in the Mountain Pine Ridge.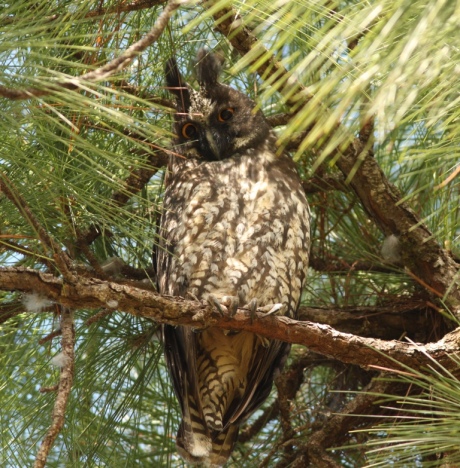 The female, who was tagged first, was followed for two days. She moved around low branches and her movements indicated that she may have been scouting for a nest site. Her movements have been recorded by GPS in order to getter a better understanding of the use of roost and hunting sites.
Phillips will be posting an update on the capture and monitoring via the Belize Raptor Research Institute website now that he is on his way back to the United States. Learn more at http://www.belizeraptorresearch.org/.