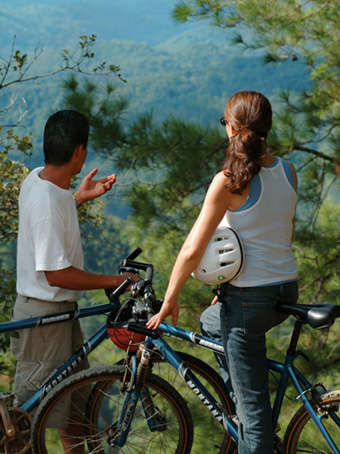 Guided Mountain Biking
There's no better way to explore the diverse eco-systems of the Mountain Pine Ridge Reserve than a bike tour. Guided bike trips will take you on scenic routes and trails around the Reserve. Check with the Concierge to discuss departures times, difficulty or terrain, and desired length of trip.
Prices range from US$56 (BZ$112) per person to US$108 (BZ$216) per person depending on the guided trip. Does not include General Sales Tax.