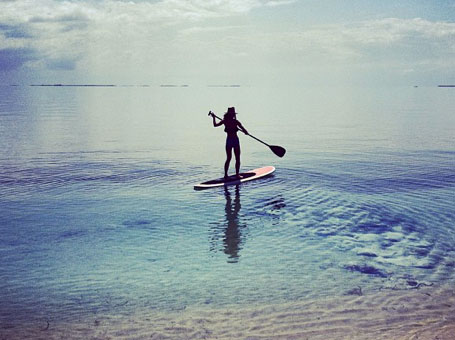 Paddle Boarding
Paddle boarding has been revived from its roots in Hawaii and has steadily gained in popularity over recent years. The boards are high tech, light surfboards of a traditional longboard design, used with a canoe-style paddle of 5-6 feet in length. The often calm waters in front of Turtle Inn provide a perfect opportunity for beginners to try stand-up paddle boarding for the first time, and also allow the seasoned paddler to go for a long ride to one of the mangrove islands or try to spot manatees in the lagoon. Experience this fun activity for yourself during your vacation in Belize.

2013 Prices - valid through December 19, 2013
US$25 (BZE$50) per hour, per person.
Guided tours can also be coordinated with our concierge.
Does not include General Sales Tax